You most likely spend a lot of time at your computer desk, either at work or at home. Desks get a lot of use, for everything from playing games to working to doing schoolwork.
Nevertheless, many people don't give much thought to how their workplace arrangement affects them and their productivity. I mean, you could just set your computer down on the desk and be done with it, right?
If your desk isn't set up properly, you might end up with a painful back, aching neck, and other difficulties that will only become worse the more you use your computer. This is why it's important to have a well-organized and functional computer desk.
So, let me show you how to accomplish it.
Start with the right desk
It's quite doubtful that you'll be able to get your computer and other equipment set up properly if you don't have a desk that works for you.
You should have a desk that is convenient for you, fits your area has adequate storage, and gives you flexibility in how you work.
As a first step, determine where in the room you want to put your workstation. Using a smaller desk, like those in our space-saving Home Work collection, might help you make the most of a multipurpose area.
Think about how much stuff you'll be putting on top of and below your desk as well. Do you have more than one screen up? Neither a laptop nor a tower? Do you plan on putting your PC tower on top of the desk or tucking it away somewhere?
You may use the answers to these questions to determine if a conventional rectangular desk or a more unconventional arrangement, such a corner workstation, is more suitable for your needs.
Check out our gaming desk buying guide to get an idea of what to look for in a computer desk.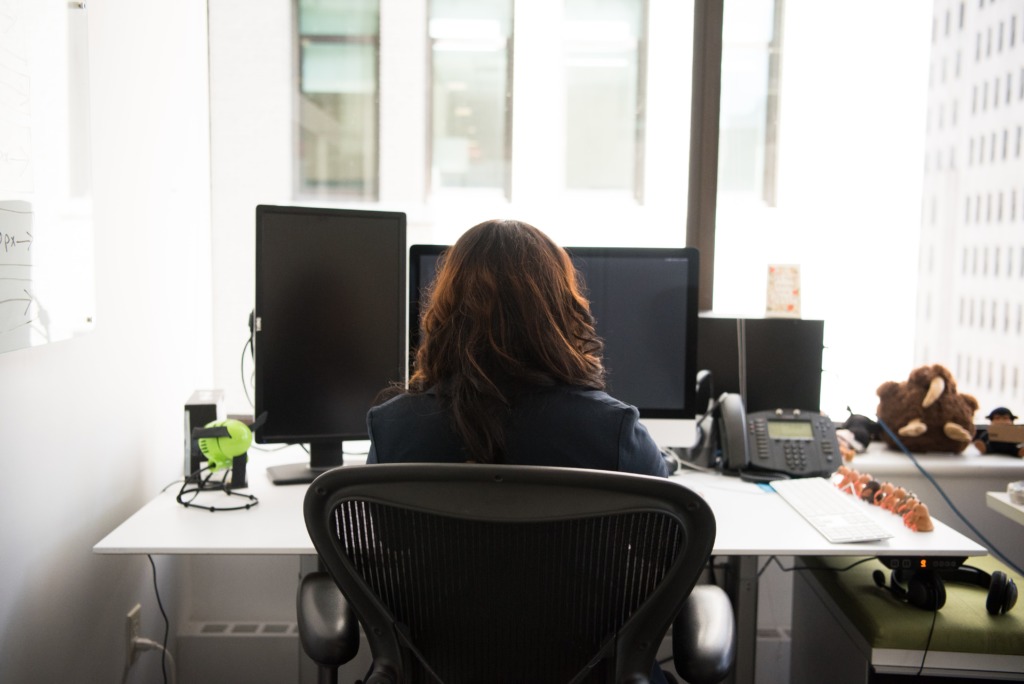 Look at how you sit
How you sit on a couch or in a car is probably different from how you'll sit at a desk. You may not sit as you do at your desk, but it doesn't mean you don't sit that way all the time.
If you want to avoid having to set up your chair at your desk while you're sitting in it, you should move your desk away from where you'll be sitting. Put the back of the chair to where it's most relaxed for you.
You must sit in this position at your desk, therefore adjust the desk accordingly. Because poor posture and an inadequate chair can have negative effects on health, this should be your first priority.
Bringing your chair in closer to your desk can help you see the optimal layout for maximum productivity.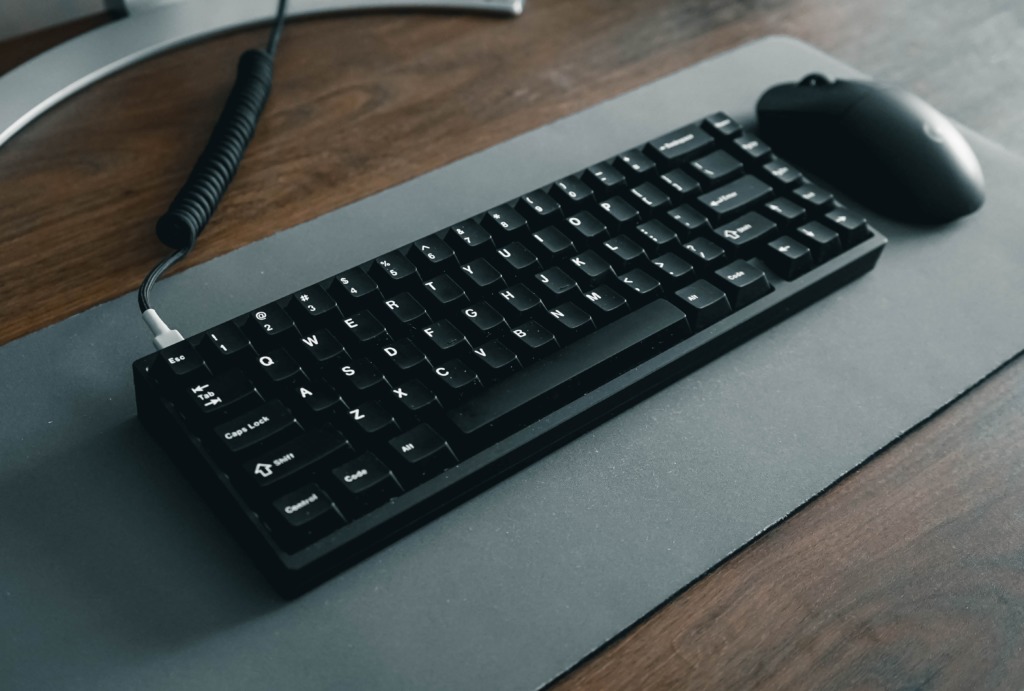 Set up your keyboard and mouse
While it's tempting to jump straight to mounting your screens, it's more important to select a computer table for your keyboard and mouse.
If you can help it, even with a laptop, it's best to utilize a physical keyboard and mouse. The reason for this is that they require precise placement, which may conflict with the optimal orientation of your laptop screen.
Both the keyboard and mouse should be set up such that your arms are at a 90-degree angle or less while at rest. This prevents you from having to use undue muscle force, which is great news for your health.
A wrist support pad may also be useful; this accessory allows you to rest your wrists while using the computer, easing the pressure on your hands and wrists when typing or navigating the mouse.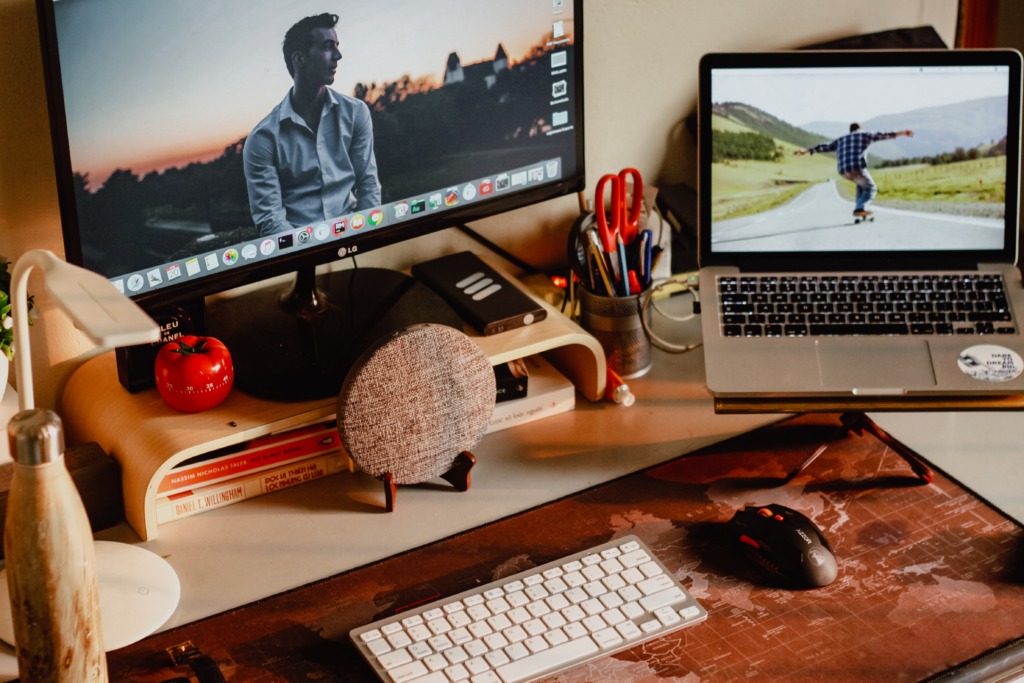 Position your monitors
It's crucial to note that the distance and height of your monitors must be adjusted regardless of how many you utilize.
Your monitor shouldn't be too far away from you, or you'll have to bend forward to see it, which puts unnecessary pressure on your back and neck and cancels out any changes you may have made to your chair.
Lean back in your chair and elevate your arm to get a sense of how far away your screen really is. You should just have to extend a little bit to reach the screen with your middle finger. This is the most accurate method for determining the optimal placement of your computer's displays.
Consider the height of your screens as well. Your displays' tops should be at or slightly below eye level so that you have to lower your gaze to focus on the screen's center.
If your display or laptop is on the ground, you may need a stand to raise it. You don't want it too low, but it shouldn't be too high, either.
For the same reason that you should tilt the monitor downwards slightly to prevent reflections, you should also do so to improve your viewing angle. If you work with many screens, you should position them such that you don't have to shift your eyes or head too much from one to the other.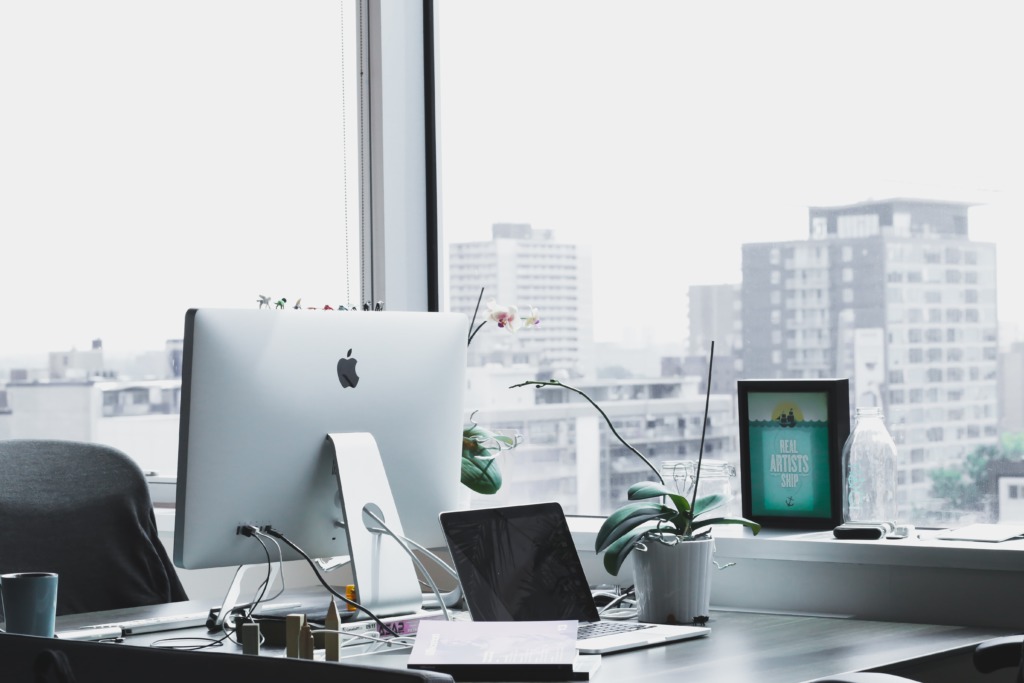 Position everything else around this setup
Your desk chair, keyboard, mouse, and monitors should be able to accommodate whatever else you need to place on, around, or beneath your desk.
You'll need to rearrange your office supplies, knickknacks, and whatever else to create room for your desk. This will make sure you don't have to strain or stress when working at your workstation.
Changing the position of your monitor even an inch will throw off your entire workstation layout, so resist the urge to do so.
Follow Home Inside for more!