In many parts of the country, choosing flooring material mainly comes down to appearance. People want to do flooring that is attractive and durable and suits their style. You must want your living room, dining room, bedroom, or office flooring to look great; performance is also important. But with bathrooms, the playbook changes, and picking a floor that meets that need should be priority number one.
There's a major difference between bathroom flooring and room flooring—bathroom surfaces need to be waterproof. Therefore, you need to consider bathroom flooring options that will perform well under stress. Stress event, in this case, is the water and lots of it. Water is so prevalent in bathrooms that it is an expectation, not an anomaly. There are many brands for home decor that deliver the best quality of products and services. You can consider carpet court bathroom flooring options as Carpet court is a reputable and trusted brand you can try.
Water is everywhere in the bathroom, starting from the walls, ceiling to the floor. Moreover, water can splash from the sink, or the toilet can overflow. In addition, the steam from the shower typically mists the entire bathroom at least once a day. Thus, a wet bathroom is not an irregular, but the norm and water will wreak havoc on the wrong type of flooring.
Moisture will quickly ruin the wrong flooring. And to make matters even more difficult, you eventually have to pull those other important factors into the plan. For example, if moisture were your only concern, sheet vinyl or ceramic tile would likely win every time. But these additional factors, like durability, appearance, cost, and ease of installation, need to be considered, as well.
So while you design your dream-like beautiful bathroom, keeping it waterproof should be your biggest concern. Here are some flooring options and the pros and cons of each. Take a look at Carpet Court bathroom flooring options if you're planning for a bathroom.
Porcelain or Ceramic Tile
Porcelain tile is the best for bathroom flooring, as it is waterproof, stylish, and cost-effective. In addition, this material can achieve a rich, textured, solid feeling, like stone. Moreover, it is waterproof and is fairly inexpensive, like vinyl, and the tile looks great, just like wood flooring. So the question arises should you go porcelain or ceramic tile, and is there a difference between the two?
Porcelain is part of the general ceramic tile family, with one slight difference: the water absorption rate. These tiles have a water absorption rate of 0.5-percent or less. Pros of using porcelain are:
Many style choices
Works well with radiant heating
Good resale value
Cleans up well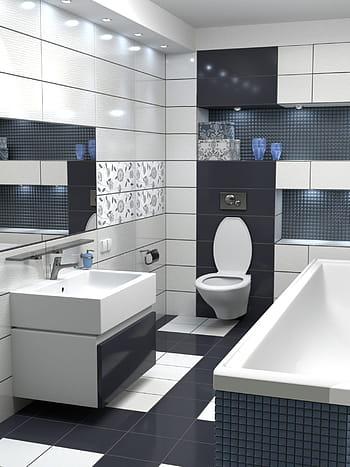 Vinyl Flooring: Sheet, Plank, or Tile
It is both good-looking and supremely practical, and thus vinyl has been a popular choice for bathroom flooring for decades. Sheet vinyl flooring is the best option for you if you're expecting extreme amounts of water, for e.g., in children's bathrooms or laundry rooms. As it comes in large sizes, sheet vinyl can be installed with almost zero seams in a small bathroom. Contact Carpet Court bathroom flooring options to have a vivid view of designs.
Pros
100 % waterproof
Plank seams are waterproof
Cost-effective
Floating vinyl flooring is easy to replace
Tile and plank are easy for do-it-yourselfers to install
Cons
Often has poor resale value
Bumps and gaps on the underlayment or subfloor can telegraph to the vinyl surface.
Natural Stone
It is a good choice for bathrooms, but a bit on the expensive side. Though there are few moisture problems with marble, granite, limestone, and the other stone flooring options, natural stone is hard. Moreover, it is durable, aesthetically pleasing, and returns an excellent resale value. However, stone flooring can be cold and slippery, and thus you can solve the problem by installing radiant heating.
Furthermore, you can alleviate the slip factor by texturing the stone with sandblasting or purchasing naturally textured stone, such as slate. Visit Carpet Court bathroom flooring options for more details.
Pros
Excellent resale value
Very durable
Cons
Expensive
Difficult for do-it-yourselfers to install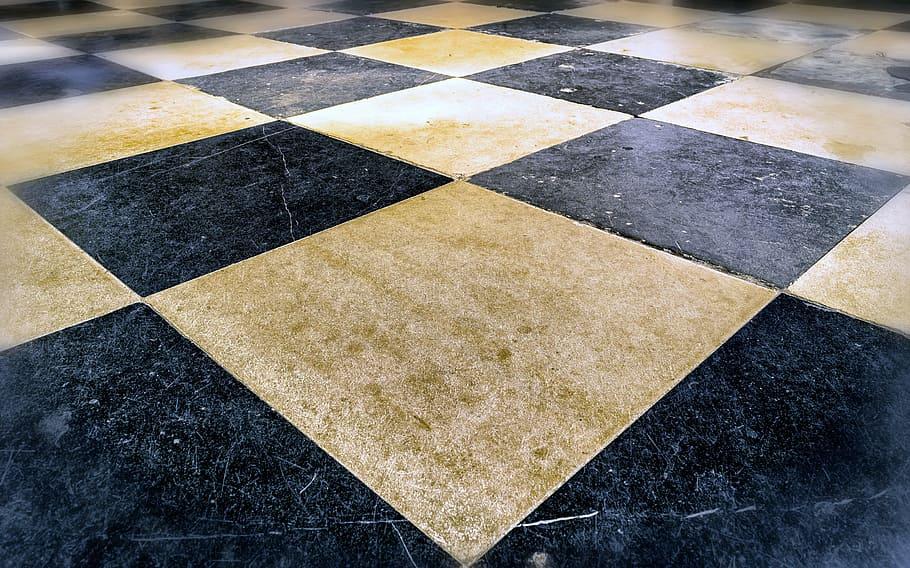 Engineered Wood
This wood is much better than solid wood under high moisture conditions because of its dimensional stability. Engineered wood has a plywood base that holds up well against moisture. In addition, this wood flooring will authentically look like wood because the top layer is a real hardwood veneer. So, If your wish is to have natural wood in a bathroom, engineered wood will be your best choice. Have a look at Carpet Court bathroom flooring options if you're looking forward to designing such an exclusive bathroom.
Pros
Best flooring choice if you want to have real wood in the bathroom
Authentic hardwood on the top
Dimensionally stable
Cons
Overstanding can wear through the veneer layer
Moderate-to-high expensive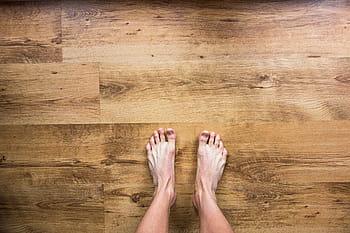 Laminate Flooring
Laminate flooring is a better bathroom flooring choice than solid hardwood as it's essentially resin-impregnated paper atop a wood chip base. The surface of the laminate plank is a photograph of oak, cherry, slate, marble/ any other wood or stone. Then, on top of it, there is a clear coat called the wear layer.
You can connect with Carpet Court bathroom flooring options for more options on this.
Pros
Inexpensive
Easy to install for do-it-yourselfers
Cons
Water-damaged laminate flooring cannot be repaired
Laminate flooring can collect static.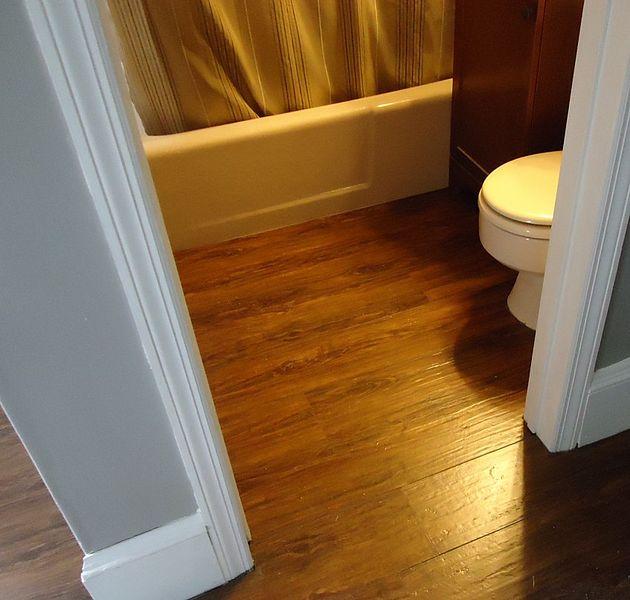 Stained Concrete
Concrete bathroom floors are for those whose homes have slab foundations. If your building has a concrete foundation or subfloor, you can always stain and finish the concrete floors. In addition, you can choose to have a concrete slab or overlay poured for a bathroom floor. Moreover, you can have the slab dyed, polished, stamped, or painted to create a sleek look so that it fits well with a modern aesthetic. Contact Carpet Court bathroom flooring options for such designs.
Keep in your mind the size of your bathroom while choosing bathroom flooring. If you have a small bathroom, it's a great opportunity to stretch your flooring wings and dollar.
Follow Home Inside for more!