It can be tempting to do some extra shopping for yourself and your home when you go out looking for holiday gifts. The holidays are all about getting what you've always wanted – but if you are looking to purchase certain pieces of furniture and items for the house, you may want to wait.
Many stores actually run their best sales on furniture after the holiday season. Typically, they want to clear out as much inventory on the floor as possible to make room for new arrivals. Plus, people don't usually shop nearly as much after the holiday season is done. Consumer spending makes a drastic drop every year right around the end of December – according to a Gallup poll survey.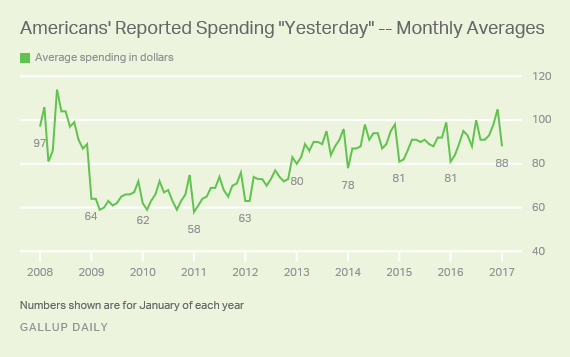 Investing in large pieces of furniture can be expensive – so you want to be sure that you are getting the absolute best deal. Putting off your holiday shopping until after Christmas is a great way to stretch your budget when it comes to upgrading your home.
Thankfully, there are plenty of after-holiday sales that you can take advantage of to get the furniture you've always wanted at a price that will make you smile.
Here are some of the household items that you can score a deal on once the holidays are over.
1. Big Living Room Pieces
Over the holiday season, chances are you've spent a lot more time in your living room with the family. You may notice the couch isn't as comfortable as it once was – or you may need to expand your seating options for your growing family.
The good news is you can get a fantastic deal on living room sets starting in January. Homeowner spending on furniture usually declines from January to April. So. starting in the new year, you can expect to see some price cuts in stores.
The post-holiday season is also a good time to purchase the end of the year models. Furniture stores want to clear out older inventory to make room for new designs – which are often released in early spring. Take advantage of these sales as many stores will be looking to clear inventory on couches, coffee tables, entertainment stations, and recliners.
2. Patio Furniture
Most people are not even thinking about buying patio furniture when they have snow in the backyard. But this is actually the perfect time to plan ahead and create a backyard space you can use all summer long. You can usually purchase a full patio table and chair sets for a fraction of the price they are during the peak season!
Now, there are numerous factors to consider when purchasing patio furniture for your outdoor space. Some materials and designs will work better than others depending on your living situation, location, and overall needs. Be sure to consult a patio furniture buying guide to ensure you get the best type for your backyard space.
One caveat is that your options may be a bit limited during this time. Most stores sell the bulk of their patio furniture at the beginning of the summer. So, while the remaining inventory will be heavily discounted, they may not have as wide of a selection. If you can't find the pieces you want, consider waiting until early fall next year – this is the other time that patio furniture goes on sale!
Also, if you live in an area that gets a lot of snow, ice, or cold temperatures, be sure to winterize any patio furniture you purchase. Refer to Bring any fabrics and cushions inside and cover metal furniture with a tarp to prevent rust. You may even want to store your patio furniture in the garage until the snow melts.
3. Workout Equipment
We all know that New Year's resolutions are right around the corner to work off those holiday pounds. Year-after-year, the most popular New Year's resolutions are to be better at managing finances (51%), get more active (50%), and to lose weight (42%).
Getting a good deal on fitness equipment is the perfect way to accomplish all of them!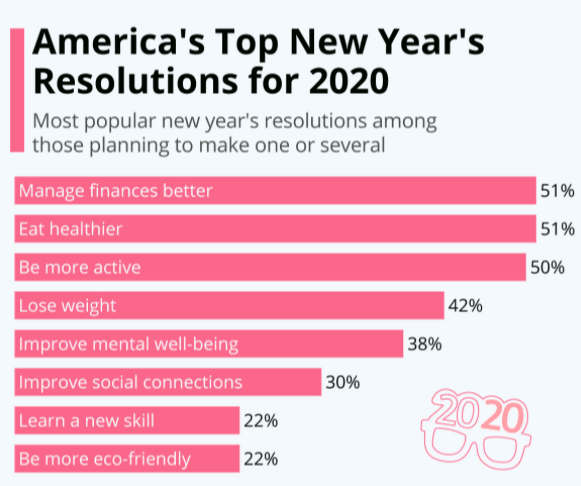 Since retailers know that now is the time people will buy themselves workout equipment, they will often run some of the best deals of the year on treadmills, stationary bikes, and weightlifting sets. If you've wanted a home gym, now is the perfect time to buy the gear you need!
4. Kitchen Equipment
While you may be tempted to buy bigger kitchen furniture pieces on Black Friday or special sales, hold out until after the holidays. Items like dining room sets, bar stools, and kitchen electronics often get returned after Christmas. In fact, about 10% of all holiday item returns are larger items like pieces of furniture and appliances.
If these items have been taken out of the box, are slightly damaged, or are no longer the most current model, they will often be heavily discounted. Additionally, stores will want to clear out the floor for models released in the new year, so you can usually score good deals on kitchen furniture items.
Conclusion
If Santa didn't bring you the furniture you asked for on Christmas day, there is no need to fret. You can get some of the best deals on home décor if you wait until after the holiday season passes.
Happy post-holiday shopping!
Author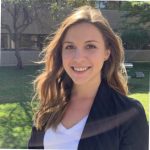 Amy McConaghy is Reliance Home Comfort's Digital Content Manager, overseeing the editorial, video, and visual content creation for all digital platforms. Amy's writing is focused on bringing energy and money-saving tips to homeowners and answering all questions about their home comfort needs. You can find Amy on LinkedIn.
Follow Home Inside for more articles.