Lighting may not be the first thing in mind during the development of your home. Perhaps you thought about the flora in your garden above other exterior elements. But once nighttime comes, you find yourself staring at a dimly-lit atmosphere. Now, you want to bring that much-needed light into your outdoor area. So, here are three tips to help you illuminate your outdoor space: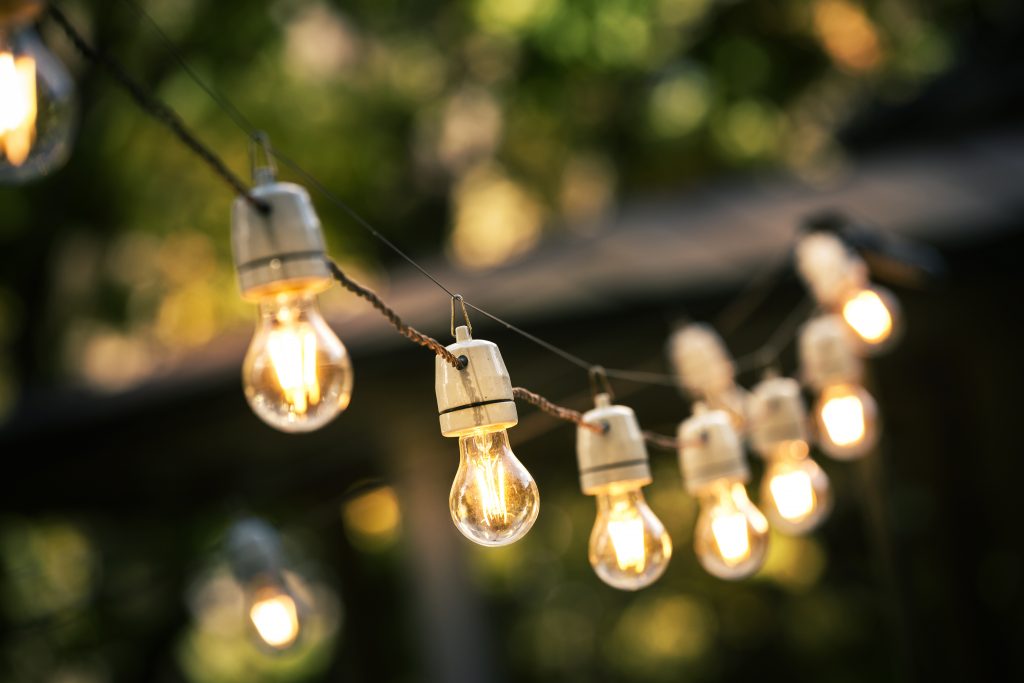 1. Look at Your Home from the Top
No, you don't need to jump off a plane and skydive to your lawn to get a glimpse of your property from the top. Instead, sketch your home, particularly its landscape area.
The rough sketch should take note of all essential aspects of your lawn, including flowers, shrubs, trees, and pieces of outdoor furniture. Then, plan the placement of your lights using that blueprint.
This way, you won't have to install lighting fixtures in your lawn randomly. Otherwise, you're just setting up your outdoor design for disaster.
If you feel lost as to where to put your lights, you can search for guides on the Internet to help you. A manufacturers' website, like TouchStone Lights, can give you ideas for the placement of your landscape lighting fixtures. Think about the placement of these lights carefully to avoid costly errors.
2. Know What to Light
You may not want to light up every nook and cranny in your outdoor space, or else your property is going to look like an attraction. Increasing your curb appeal might be one of your goals in installing landscape lights but if you install an overabundance of lighting fixtures, your house is going to attract unnecessary attention. Plus, it's going to skyrocket your energy bill.
Instead, plan which parts of your outdoor space to light. Here's a quick overview of what you can light in your yard:
Entertainment Spaces – These areas include places of entertainment and gathering, such as balconies, decks, and patios.
Safety Spaces – Any location that has the potential to create accidents or harm needs sufficient lighting. Some areas include edges of patios and lawns.
Security Spaces – Consider adding security lights to dark areas in your home where thieves and other malicious individuals can sneak into your home. Some areas to think about are backdoors, driveways, and side yards.
3. Understand the Different Lighting Fixtures
After learning which area to illuminate, now think about what light to install in those locations.
Shed some light in this particular topic as you check out the different lighting fixtures available on the market:
Security lighting fixtures offer very bright beams of light to act as deterrents for burglars. These lights may also help scare off destructive animals, such as cats and raccoons, which forage your trash cans for food.
You may also consider smart outdoor lighting with motion-sensing technology to make these fixtures inconspicuous to malicious people. Imagine the following scenario: a thief is trying to sneak into your home. They try to seize the opportunity by walking in a dim portion of your property.
But, unbeknownst to that burglar, you've equipped your home with motion-sensing security lights. Now, the light exposes the crook for everyone in the neighborhood to see.
Walking on a dark pathway at night can cause falls and trips. If your home's pathway needs illumination, consider adding path lighting to brighten the area.
Path lighting fixtures offer soft illumination to pathways and other areas of your outdoor space. Install these devices on the ground where people tend to walk. For example, you can install path lights along both sides of your driveway or walkway. Another option is to hide these fixtures in flower beds to help emphasize their contours.
Head to a garden party at night, and you may see strings of light hanging above your head. String lighting offers soft glows to help evoke warm and intimate ambiances perfect for entertainment.
Hang string lights where people tend to gather in your outdoor space. Some example locations may include a gazebo or outdoor pavilion. Otherwise, hang these devices above patio furniture to highlight the décor.
If you're thinking about installing string lighting fixtures, look for waterproof models. Waterproof lights are ideal for helping illuminate your yard, even when your area is under heavy rain.
Shine Your Lawn with Proper Illumination
Don't let your house "brood" in the dark. Install the right lighting fixtures in your outdoor space to help illuminate your property at night. Make sure to create a sketch first to plan the locations of your new lighting fixtures. Also, don't forget to consider which type of light to use in those areas. Follow these tips, and you should find your home exuding its bright beauty even when the sun goes down.
Note:
Homeinside.net is providing an opportunity to provide guest posts on its platform. If you have good writing skills or want to contribute on some good topics like Write for us Home Decor, Home Improvement, Home Renovation Ideas, House Designs Plans, Kitchen, Home Office, Remodeling, Bathroom, Plumbing, Interior Design, Architecture, Real Estate, Bedroom, Solar, Furniture, Maintenance, Walls, DIY, gardening then you are on the right side.
Home Improvement Guest Post Blog